On Monday, September 9th Jerusalem Lodge added a new member to our great organization.  Patrick Russell was initiated as an Entered Apprentice.  The degree was conferred by Acting Master Matt McConnell.  The degree went very well and the new brother was enthusiastic to begin his memory work.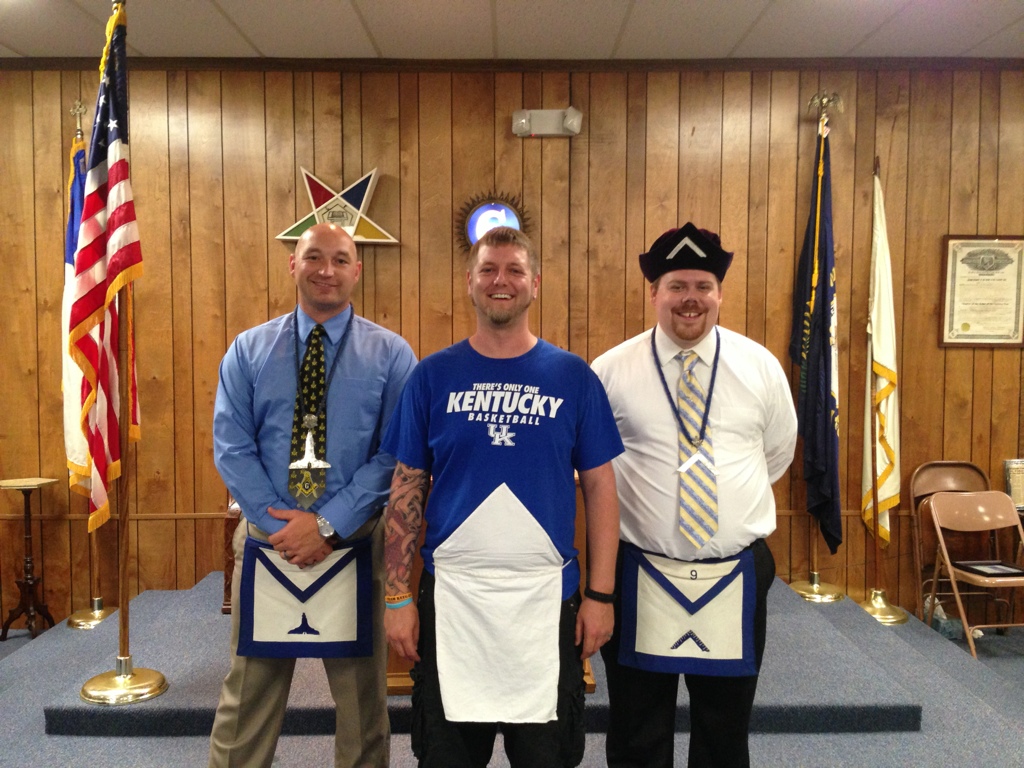 Pictured: Joe Hall, WM, Patrick Russell, Matt McConnell, AM
Also, Brother Caleb Trice showed his proficiency in the EA degree on this evening.  His father, Bruce Trice, PM, was his teacher and was thoroughly proud of his son's accomplishments.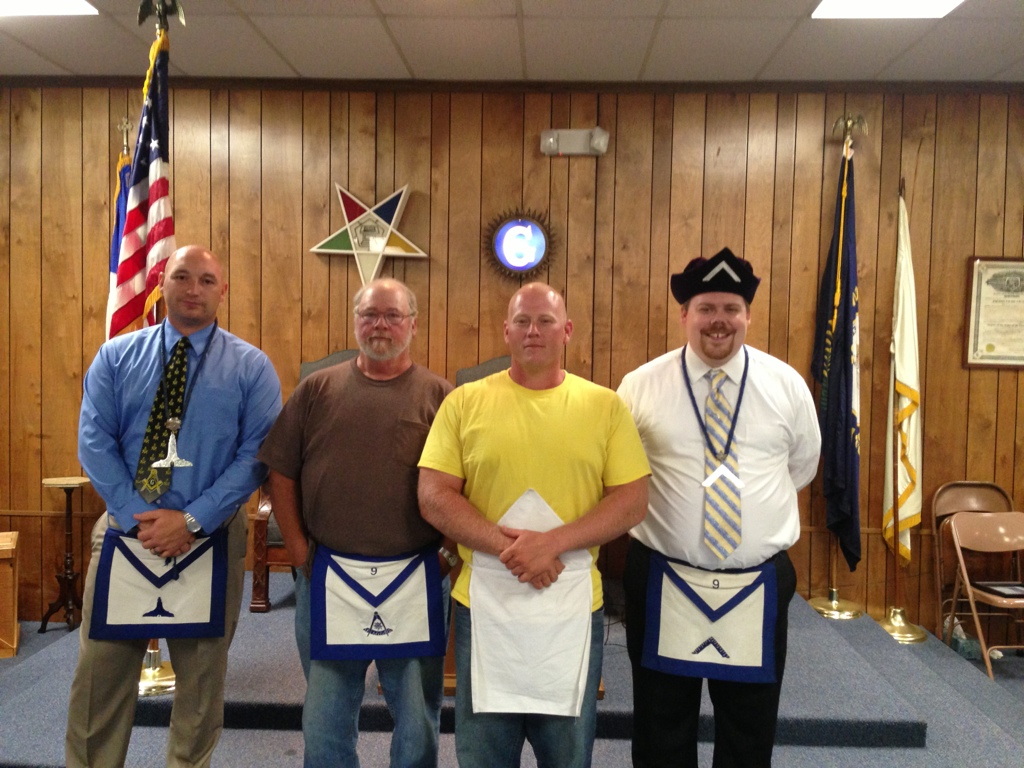 Pictured: Joe Hall, WM, Bruce Trice, PM, Caleb Trice, Matt McConnell, AM